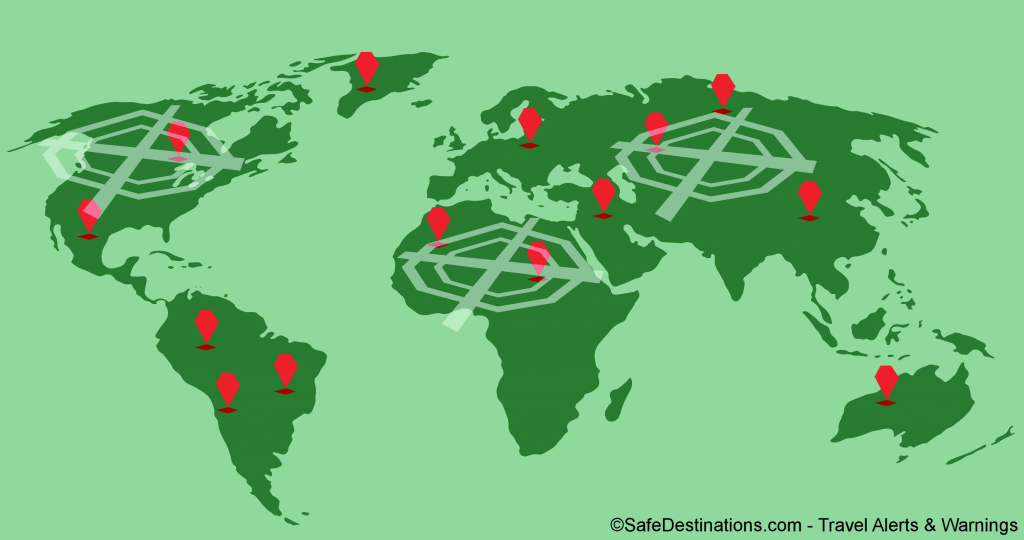 Your homeland government maintains a listing of travel and safety alerts with information and advice on developing situations that may affect the safety and well-being of travelers and vacationers. We use RSS feeds to attempt to maintain regularly updated information on the security, entry and exit requirements, health conditions, local laws and culture, natural disasters and climate, and how to find help when you are in a specific nation.
No matter where in the world you intend to travel, make sure you check your destination country's travel advice and advisories page twice: once when you are planning your trip, and again shortly before you leave. If the region or the country you will be visiting becomes subject to a travel advisory, your travel health insurance or your trip cancellation insurance may be affected. You are solely responsible for your travel decisions.
▣ The following travel alerts and warnings have been issued to alert travelers of potential risks in certain countries and regions.

---

---