Among visitors and tourists, Greece is known for its sunshine, beautiful seas, extensive beachfront, and thousands of exotic islands. Not to under-emphasize the country's enchanting summers, Greece also offers some of the most impressive mountainous destinations well suited for the winter vacation seeker.
In 2017 Greece ranked 53rd out of 136 countries as the safest for travel. The USA was ranked 84th, the UK ranked 78th and Canada 23rd in that year.
Kaimaktsalan- The Delights of Macedonia
Kaimaktsalan or Voras as it is called in Greek is a mountain in the north of Greece between the province of Macedonia and the country of FYROM. Kaimaktsalan which saw bitter fighting between Serbian and Bulgarian troops in the Second World War hosts on the FYROM site a cemetery dedicated to Serbian soldiers killed in the bitter tribulation, and a fantastic resort center on the Macedonian side in Greece.
Accessible through Thessaloniki, Kaimaktsalan, like Arahova, caters to both local and international clientele, a clientele which includes high profile jet-setters, high-level executives, celebrities, royalty, and politicians.
Pilio – The Mountain of The Centaurs
Pilio (or Pelion or Pelium), the mountain of centaurs is located in Central Greece in the province of Thessaly next to the city of Volos. Pelion is the mythical mountain home of the centaur teacher Cherion, instructor to Jason of the Argonauts, Achilles, Theseus King of Athens and the Great Hercules.
Pilion is that rare natural vintage that provides a perfect combination of mountain and sea. It is an ideal vacation for the winter traveler since the mountain hosts traditional villages with chalets deeply entrenched within the deep wood.
Pilio is the perfect vacation spot for the nature seeker, the traveler who wishes to spend the snowy daytime mountain trekking and skiing (Pelion has a number ski resorts) while retiring in the cool winter evenings next to a warm fireplace with a book, a cup of tea, or a warm brandy.

Kalavrita- A Retreat
Kalavrita is a family-oriented winter vacation spot, including a popular ski resort, in the mountains of Achaia close to the town of Patras. Kalavrita is an ideal destination for families and those looking for a moderately priced winter retreat away from the hustle and bustle of big cities but within the confines of metropolitan infrastructure.
The town hosts a number of high-quality family-oriented hotels and bed and breakfast dwellings, high quality but moderately priced restaurants, and an enchanting natural setting since the town is built on a mountainside and includes a beautiful town square surrounded by shops, cafes and the town church.
Kalavrita is an excellent destination choice for spending the Greek Orthodox Easter since its proximity to the monastery of Agia Lavra provides a unique experience of the Resurrection of Christ festivities as practiced by the Greek Orthodox faith.
Arahova- The Wealthy and Ostentatious
Arahova hosts a popular set of winter resorts within the confines of Mount Parnassus in mainland Greece close to the city of Lamia. Arahova has been traditionally a popular yet pricey destination for Greek as well as foreign tourists.
Equipped with posh five-star hotels and lodges, well-organized ski and winter resorts, as well as numerous nightclubs and world-renowned executive clubs, Arahova year after year, attracts thousands of visitors. Visitors include ski and mountain hiking fans as well as those wishing to use the mountain resort for further excursions to other famous sites such as The Delphic Oracle.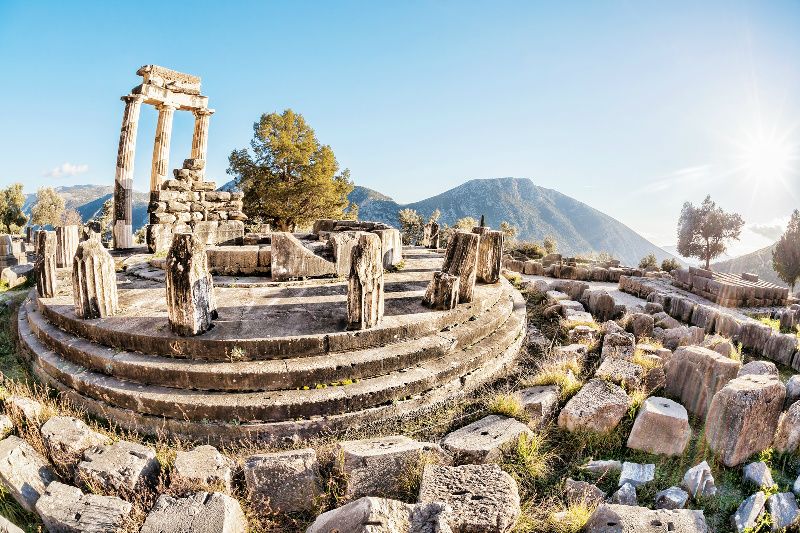 7-Day Taste of Greece Tour Package from Athens
More Details

Tours4fun.com
as of December 5, 2017 23:05
Join us for a 7 day guided coach tour of Greece from Athens. Visit the monasteries at Meteora, the ruins at Delphi and Olympia, and much, much more.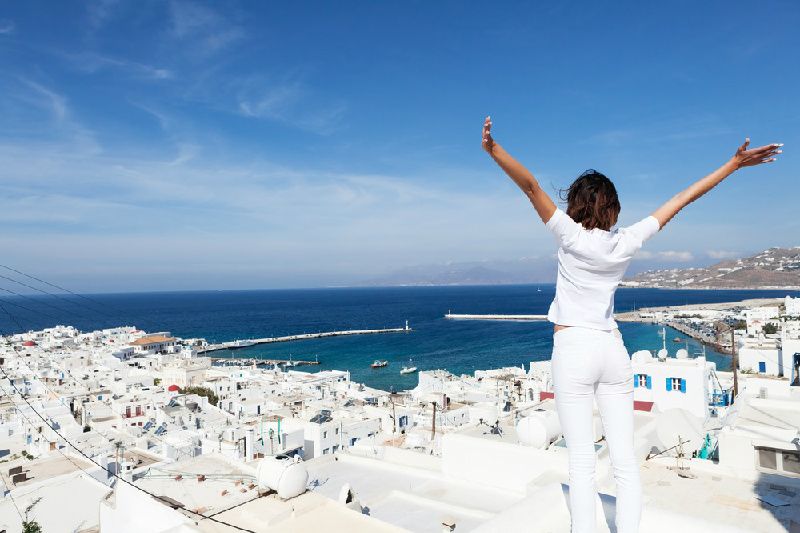 12-Day Best of Greece Tour Package from Athens
More Details

Tours4fun.com
as of December 5, 2017 23:05
Join us for a 12-day tour of Greece to Meteora and the major archaeological sites in Delphi, Mycenae, and Olympia. Free days on Mykonos and Santorini!